Re Artù in Firenze
is more than just artisan leather goods
Luigi, the founder of Re Artù, used to say that ours is a small artisan leather goods company, but at the same time extremely large, given that, with hands like ours, we are able to make practically anything.
We are in fact a small company on the outskirts of Florence, a company of artisans rather than simple leather goods.
For decades we have worked with rare ability for the most prestigious fashion houses in the world, holding high the flag of artisan leather goods in Florence.
We have decided to take this step today and to look into the world of online sales as a tribute to Luigi, who has always believed in this new project, living it with all the enthusiasm and energy he always put into new projects and new challenges.
Those we offer are not simply bags, wallets or trendy small leather goods, but objects with a timeless style, evergreens suitable for any age and which will accompany you with style and reliability in everyday life.
We exalt and enhance each of our items thanks to a craftsmanship that has its roots in the Tuscan and Florentine tradition in particular. This is how we obtain unique products, such as the precious handcrafted leather bags made by hand by Florentine masters.
For the realization of the handcrafted leather goods that we present to you, we have decided to use only cowhide leather, a leather made with vegetable tanning; a leather that, as Luigi used to say, "has no deceptions" and changes over time like its owner.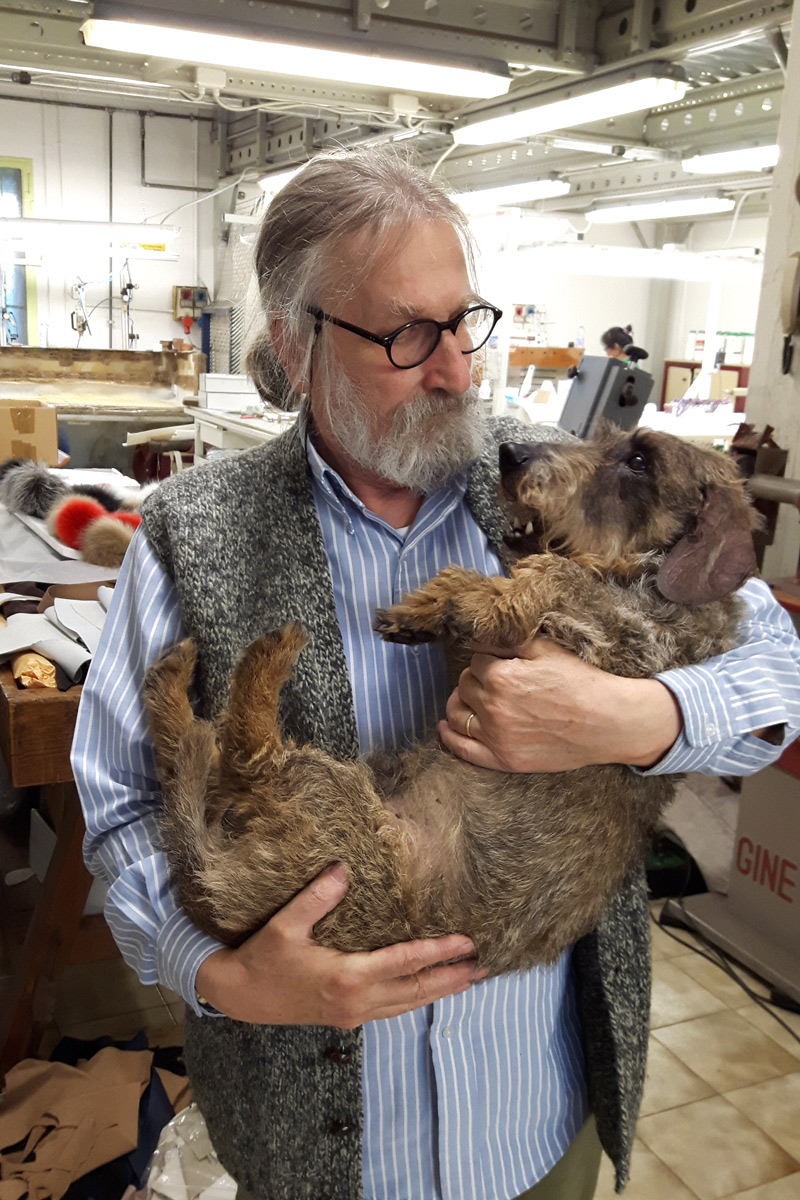 a story of passion and mastery
Luigi founded our small artisan leather goods business with the LUIGIRE brand.
Since then we have grown by making leather objects outside the canons of common leather goods, which went beyond their traditional use, thanks to our ability to add charm and uniqueness to each of its creations.
The continuous search for particular leathers such as natural cowhide, the use of fine leathers and precious materials, as well as the workmanship and handmade stitching and the art of saddlery, have always been our "workhorse", and over time they have led us to collaborate with the most beautiful and prestigious boutiques in Italy.
It was the early eighties, when the owner of an important Italian fashion house noticed our products. He contacted us to start what was then a long and satisfying period of cooperation.
In 1984 the LUIGIRE brand was replaced with the current RE ARTU. Thus began a new path of collaboration with the most important national and international brands.
We have decided to take up the challenges of the modern market and therefore to take this new step. We therefore turn to the world of the Internet to offer our original products.
Through our website we would like to make you discover the world of artisan leather goods in Florence through our eyes.